Lebanese Cucumber

What: Seed (D. T. Brown).
Where: 20L Bucket modified to a self-watering container and large rectangular self-watering container.
When: March 2010.

Sown in: recycled Potting Mix.
Fertiliser: Thin layer of RICHGROW: Organic Blood and Bone + Trace Elements & Sulphate of Potash 100mm below surface.

Advertised Germination: 6 - 10 Days.
Actual Germination: 6 days.

Advertised Maturity: 8 Weeks.
Actual Maturity: 10 Weeks.


10 April 2010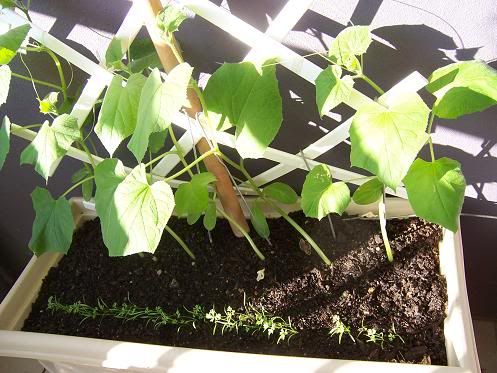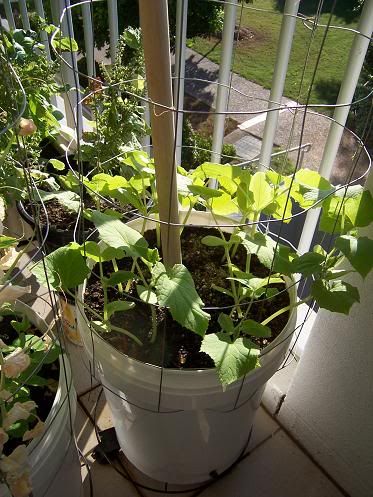 You wouldn't think that the plants in the container and the bucket are the same age:
29 April 2010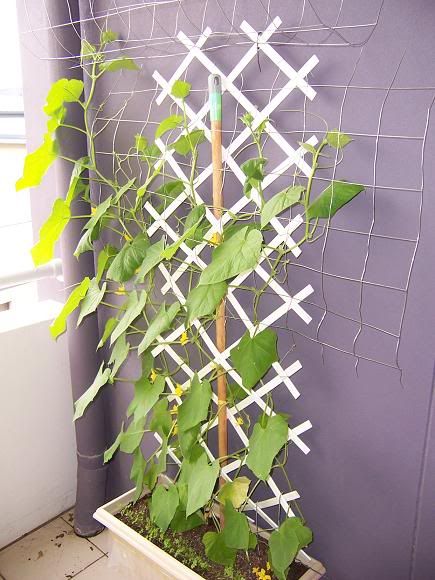 Obviously I'm going to pull the pin on the ones in the bucket and have a go at something else....

The plants on my trellis did OK but suffered heavily from being over-watered plus being decimated by caterpillars while I was away on holidays. I ended up getting about a dozen cucumbers in the end.