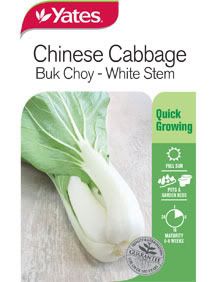 Buk Choy - White Stem.
What: Seed (Yates ).
Where: Large self-watering container.
When: March 2010
Sown in: Recycled Potting Mix.
Fertiliser: Thin layer of blood and bone 100mm below surface.
Advertised Germination: 7-10 Days.
Actual Germination: 6 days.
Advertised Maturity: 6-8 Weeks.
Actual Maturity:
Picked as young leaves from 5 weeks.