Ingredients
1 1/3 cups sugar
1 cup white vinegar
3 medium carrots
20 radishes, skin scrubbed, cut in half and then sliced very thinly
1 ½ telegraph cucumbers cut into quarters lengthways, seeds cut out, sliced thinly
1 ¼ tsp salt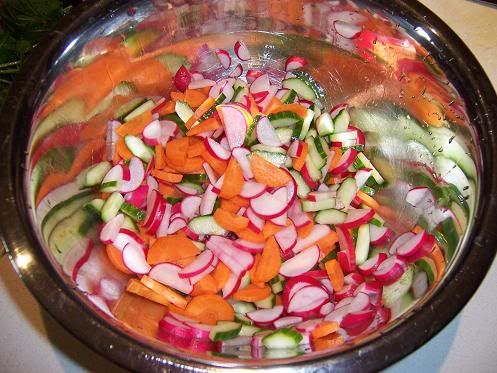 Method
1. Heat sugar with vinegar till sugar dissolved. Cool.
2. Combine all sliced vegetables, sprinkle with the salt and gently toss with hands. Sit in a colander in fridge for three and a half hours.
3. Wash off salt and gently squeeze out excess liquid, pour over vinegar mixture and refrigerate in a glass jar for at least two days.